Ok before I get started with this post may I just say how annoyed Blogger is making me! All I'm trying to do is post my pictures, center them, and center the little tiny line of text below each picture. Now, either when I try to jump to the next line, it makes a HUGE space, or the space happens somewhere else. Then when I try and center my text, it centers everything. Its a huge fuckin' pain. Yes, thats how annoyed I am. I'm cussing at Blogger for stressing me out! As it is, look, I cant even center that line above otherwise EVERYTHING is centered. Even when I type the code manually. And you know what, I code for a living, I dont friggen want to be doing it while I'm blogging. Plus this teeny-tiny window that I have to type in is too small!
I've been thinking of jumping ship to another blog space, so if anyone has suggestions let me know! I have a friend who told me before I joined Blogger to join WordPress, so if WP is any easier, please tell me and I'll check it out. Plus other blogs have cool falling snow widgets/gadgets and Blogger just doesnt.
Well now this post doesnt seem so festive anymore 🙁 I was going to say how much fun it was making my first ever gingerbread men and tell you about my bf's work function on Sat night. *sigh* Now I'm not in the mood 🙁 But yes, the gingerbread men were fun to make and decorate and I've even whipped up a second batch for tomorrow's family get together 🙂 Lets hope they like them! 🙂
Anyway, let me know if you're using another blog space and please tell me what its like……Blogger is really pissing me off!! Thanks!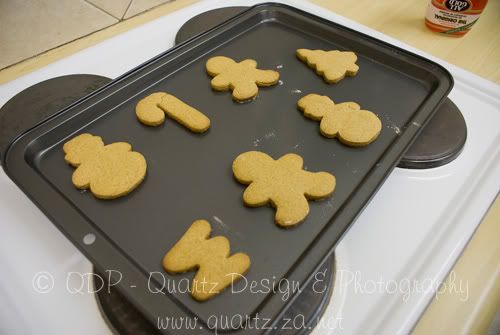 Gingerbread Men…and a rant!