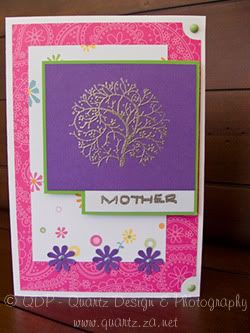 Ok, so this one is terribly late! I hope to be more on time for the next occasion, I promise!! I had a slow start with planning this card, but when I played around with the stuff I have I soon got a little creative and added brads and punched flowers. Then I remembered I had some fabric painting liner and thought to decorate the flower centres with that, and of course, I got to use my tape snail for the first time in a video! Yay!
Instead of the flowers, you could also use a length of ribbon, but I didnt because I'm terrible at tying ribbon! Imagine what a mess it'd be if I had to tie it whilst filming! Yikes! You could also use dimensions to raise the flowers if you wish, but I tend to use a lot of dimensions, so I went a little simpler. Instead of the fabric painting dots in the centres of the flowers, you could use brads to make them swivvle! The skies the limit!
I hope you like the card (again, sorry its late, maybe keep it in mind for next year?) and click the images for larger versions of course. Dont be shy to leave comments, I'd love to hear your thoughts, and even better, link me to your blog with your card! I'd love to see other people's creations!
The dimensions of the paper used will be at the end of the video for your convenience. I eyeballed all of mine, so I did round up and down here and there, so dont take my measurements too strictly.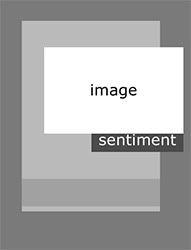 (video) Tutorial: Mother's Day 2009